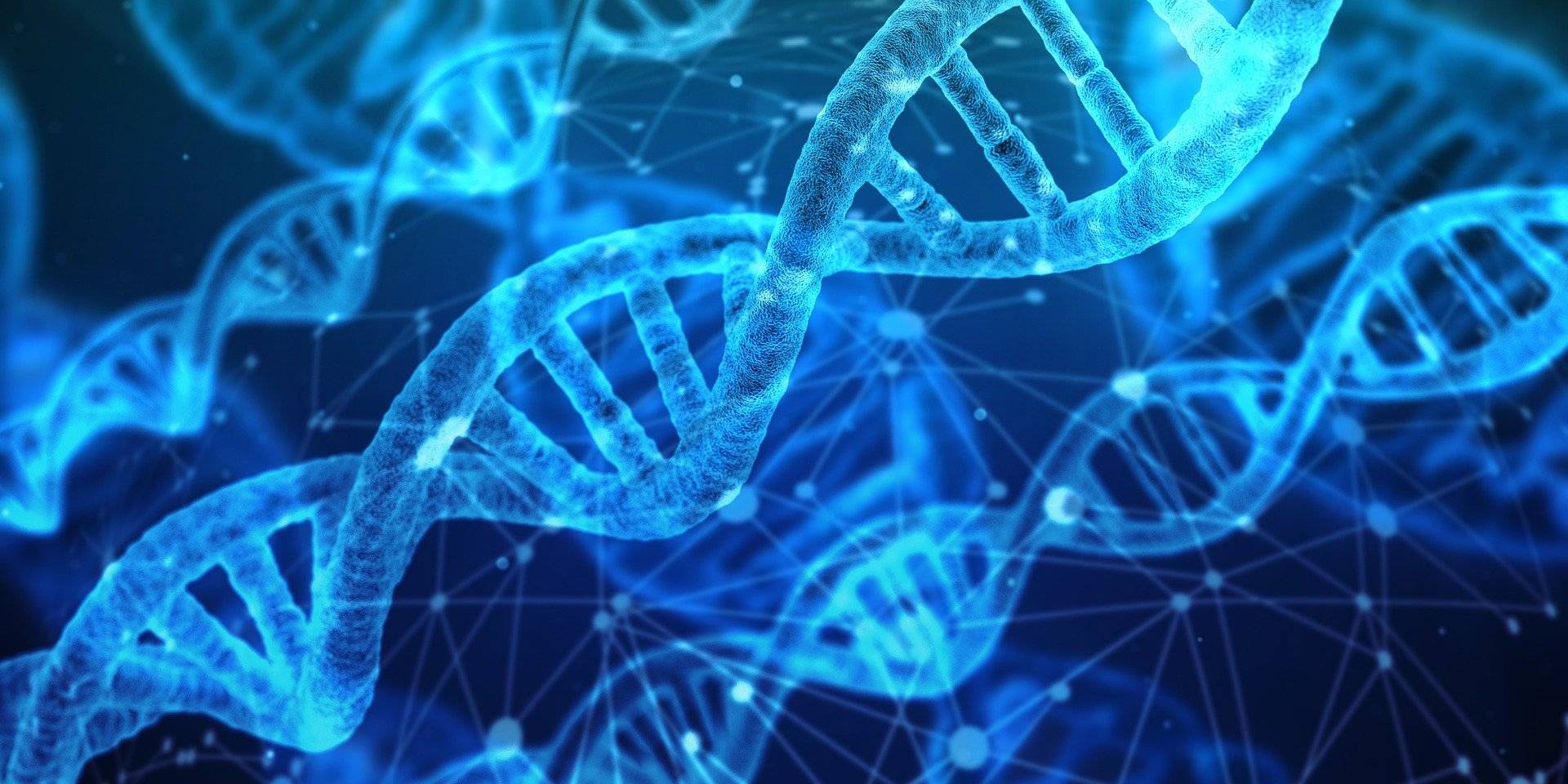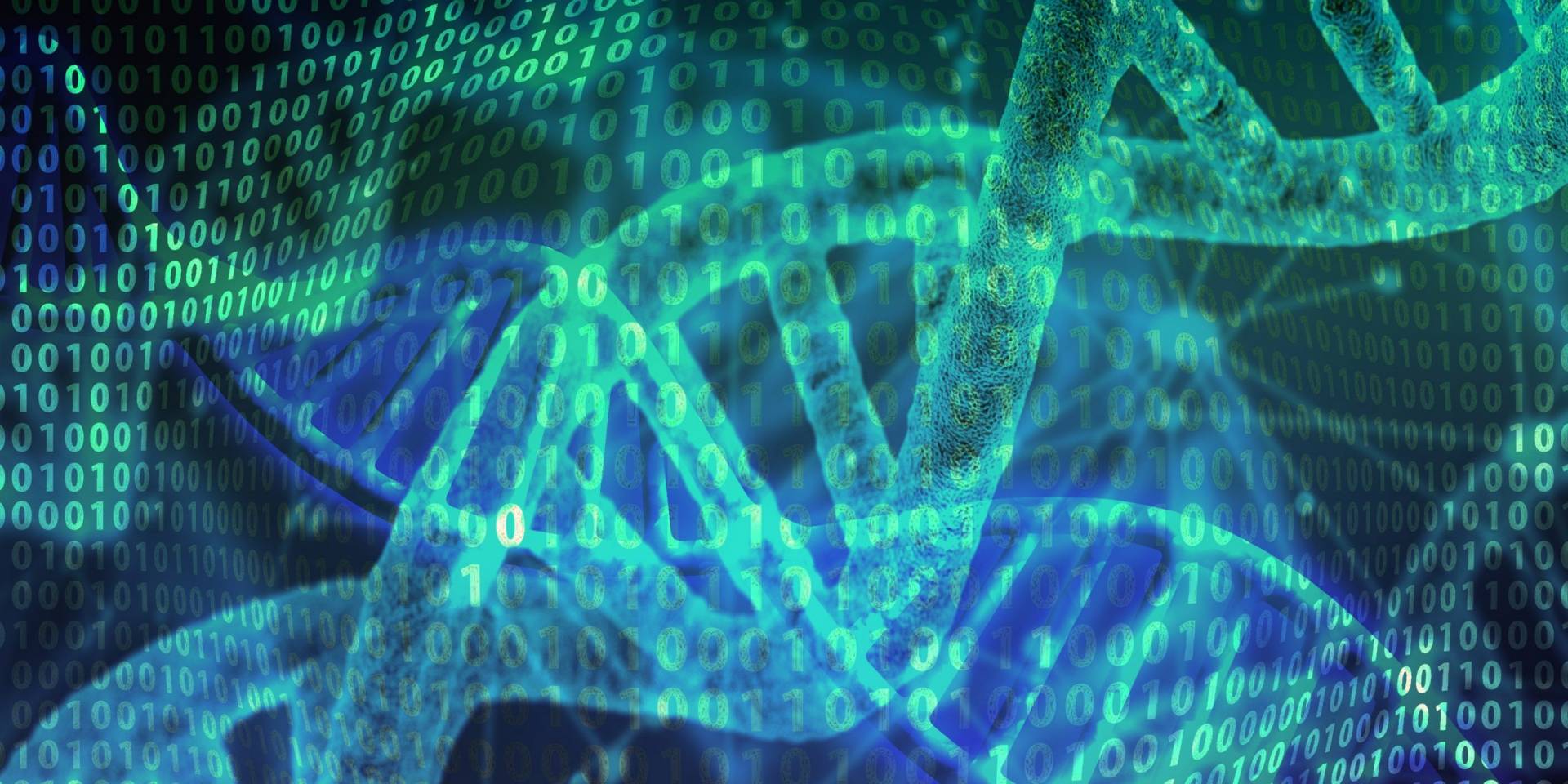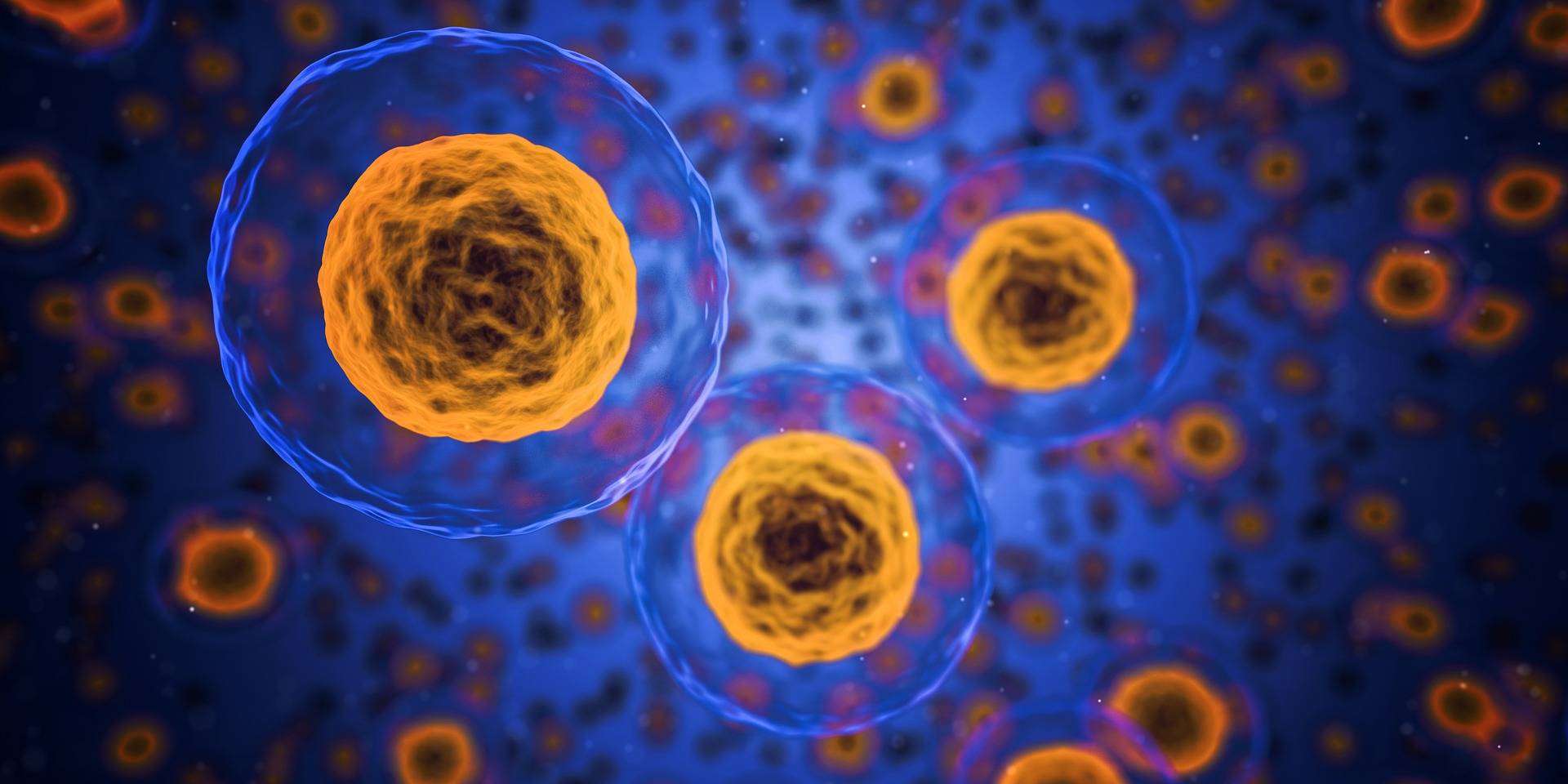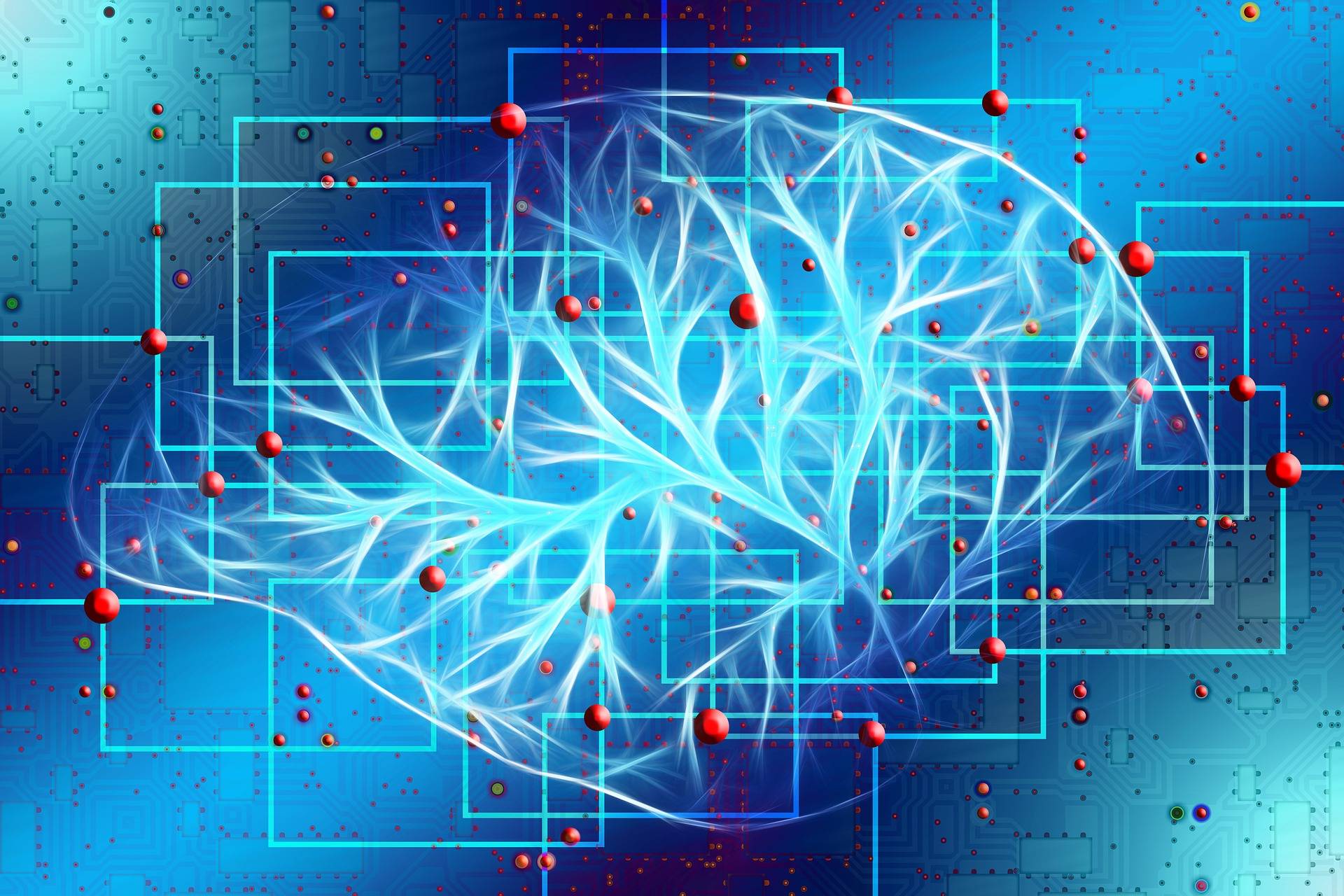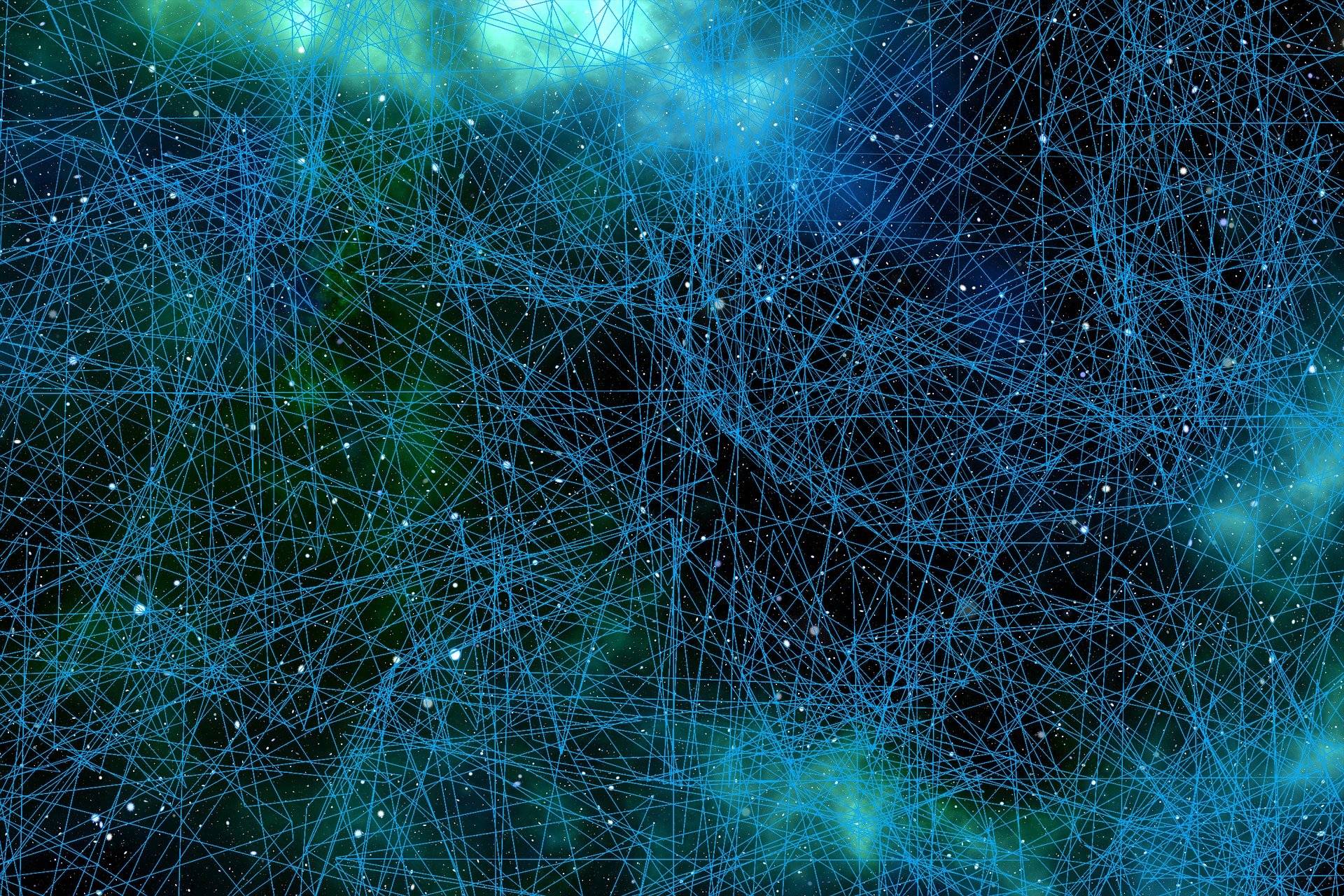 Polar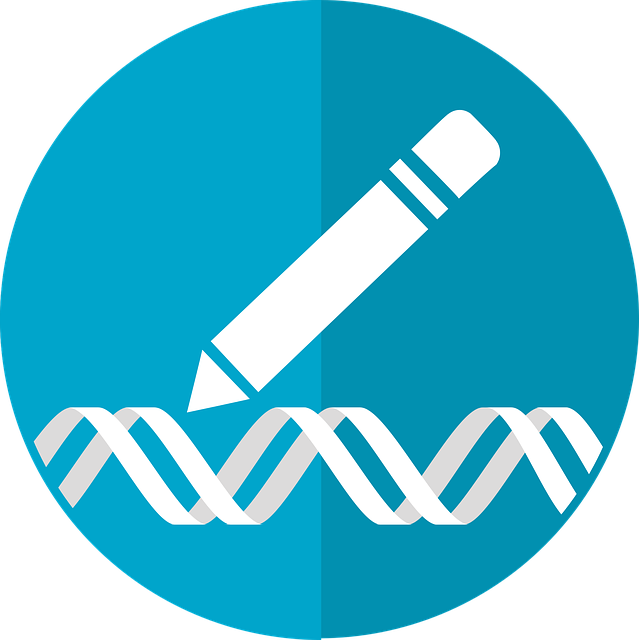 www.Epigenetic-Programming.de
Text unter Bearbeitung: Seit Watson & Crick im Jahre 1953 die Doppelhelixstruktur der Desoxyribonukleinsäure (Akronym: DNA) als den von Darwin vermuteten "Erbfaktor" enthüllt* haben, ist das zentrale Dogma der Biologie, dass die Gene überwiegend für unsere körperlichen Eigenschaften, unsere Gesundheit und sogar für unsere Emotionen und Verhaltensweisen verantwortlich sind. Das Konzept des "Survival of the fittest" hat den Wettbewerb zwischen den Organismen gegenüber der Kooperation betont, obwohl beide Überlebensstrategien in der natürlichen Welt zu beobachten sind. Die verschiedenen Elemente der Natur stehen in einem empfindlichen, dynamischen Gleichgewicht zueinander und zur Umwelt. Harmonie ist überall in der Natur zu finden. Die Biologie hat den Wettbewerbscharakter des Überlebens hervorgehoben und die Bedeutung der Kooperation vernachlässigt. Die neue Biologie zeigt das Kooperation ein wichtiges Merkmal des Lebens ist (cf. "hologenome theory of evolution"). Diese neue Sichtweise zeigt das Symbiose mindestens genau so wichtig wie Wettkampf ist. Leider beherrscht der "soziale Neodarwinismus" das gesellschaftliche Leben in vielen Bereichen. Er bietet die ideologische Rechtefertigungsgrundlage für den zerstörerischen Neoliberalismus (Machtkonzentrationen in den Händen weniger). Die Gesellschaft wurde im Sinne der "alten" (survival of the fittest) Biologie programmiert (Überlebenskampf um limitiere Ressourcen - der stärke frisst den schwächeren). Die Epigenetik bietet einen neuen Ansatz der biologisch und ideologisch weitaus plausibler ist. Daher ist die epigenetische (neu)programmierung essentiell für unser aller (Über)leben. Die Zukunft wird auf Harmonie und Symbiose basieren - nicht auf dem Hobb'schen Prinzip "homo homini lupus" (der Mensch ist dem Menschen ein Wolf).
*N.B. Im Curriculum der Schulen und Universitäten wird im historischen Narrativ in der Regel "ausgelassen" das Watson & Crick Ihre Doppelhelix-Idee von Rosalind Franklin gestohlen haben und dafür dennoch alleine 1962 den Nobelpreis für Physiologie/Medizin für die Aufklärung der Molekularstruktur der DNA erhielten. Ethik ist nicht die Stärke von Materialisten (i.e., survival of the fittest kennt keine Moralität).
Nach der DNA-Forschung fokusierte sich Francis Crick (*1916; †2004) zusammen mit Christoph Koch auf die Erforschung des Bewusstseins (the hard problem of consciousness) - wieder auf der Grundlage des (naiven) "reduktiven Materialismus". In seinem einflussreichen Buch 'The Astonishing Hypothesis: Die wissenschaftliche Suche nach der Seele' (erschienen 1994) stellte Crick a priori fest, dass "die geistigen Aktivitäten eines Menschen vollständig auf das Verhalten von Nervenzellen, Gliazellen und den Atomen, Ionen und Molekülen zurückzuführen sind, aus denen sie bestehen und die sie beeinflussen." Kürzlich wich Koch von der Mainstream-Haltung des "reduktiven Materialismus" ab, die er lange Zeit unterstützte (der Grund für den Sinneswandel ist unbekannt). Koch schrieb 2014 in einem "Scientific America"-Artikel mit dem Titel "Is Consciousness Universal?" folgendes: "Doch das Mentale ist zu radikal anders, als dass es allmählich aus dem Physischen entstehen könnte. Diese Entstehung von subjektiven Gefühlen aus dem Physischen erscheint unvorstellbar und steht im Widerspruch zu einem Grundgebot des physikalischen Denkens, dem Ur-Erhaltungssatz-ex nihilo nihil fit. Wenn also von vornherein nichts da ist, wird auch das Hinzufügen von etwas mehr nicht zu etwas führen. Wenn ein kleines Gehirn nicht in der Lage ist, Schmerz zu empfinden, warum sollte dann ein großes Gehirn in der Lage sein, die Gottlosigkeit eines pochenden Zahnschmerzes zu spüren? Warum sollte das Hinzufügen einiger Neuronen dieses unbeschreibliche Gefühl hervorrufen? Das Phänomenale entstammt einem anderen Reich als das Physische und unterliegt anderen Gesetzen. Ich sehe keine Möglichkeit, dass die Kluft zwischen unbewussten und bewussten Zuständen durch größere Gehirne oder komplexere Neuronen überbrückt werden kann" (Koch, 2014).
Deans & Maggert (2015) schreiben folgendes im einflussreichen Journal "Genetics":
"Das Interesse an der Epigenetik sowie die Verwendung des Begriffs "Epigenetik" hat seit der ersten Vorstellung des Feldes durch Conrad Waddington in den frühen 1940er Jahren deutlich zugenommen. Im Jahr 2006 wurden über 2500 Artikel mit Bezug zur Epigenetik veröffentlicht (Bird 2007), im Jahr 2010 waren es über 13.000 (Haig 2012). Im Jahr 2013 stieg diese Zahl jedoch auf über 17.000 an, das sind beachtliche 45 neue Publikationen pro Tag, zusätzlich zu einer Zunahme an wissenschaftlichen Tagungen und Förderungen, die sich dem Thema widmen."
Deans, C., & Maggert, K. A. (2015). What Do You Mean, "Epigenetic"? Genetics, 199(4), 887–896. https://doi.org/10.1534/genetics.114.173492
Bolivia
Executive prefrontal control functions
Self-directed conscious evolution
"Vor zwei Jahren saßen an der University of California in Berkeley 25 Genetiker zusammen, um die scheinbar simple Frage zu klären: Was ist ein Gen? Der Versuch, den Grundbegriff ihres Fachgebiets präzise zu definieren, erwies sich jedoch als überaus diffizil. Das Expertentreffen wäre fast im Desaster geendet, erinnert sich Karen Eilbeck, Professorin für Humangenetik in Berkeley und Gastgeberin der Runde: »Wir hatten stundenlange Sitzungen. Jeder schrie jeden an.«
Der Streit in Berkeley hat wenig mit Forschereitelkeiten zu tun. Er war ein erstes Symptom, dass die Biowissenschaften – noch unbemerkt von der Öffentlichkeit – vor einer Zäsur stehen. Was die Rechercheure in den Chromosomensträngen von Menschen oder Tieren zutage fördern, sprengt die bisherigen Denkmuster der Genetik. Ganz ähnlich wie zu Beginn des 20. Jahrhunderts, als Einstein und seine Mitstreiter ein neues physikalisches Weltbild formten, dämmert womöglich nun das Zeitalter einer relativistischen Genetik herauf. "
https://www.zeit.de/2008/25/M-Genetik/komplettansicht
---
Im Gegensatz zum Zentralen Dogma, das dazu neigt, Individuen als von ihren Genen gesteuert und in ständigem Kampf um das Überleben zu sehen, sieht die Neue Biologie das Leben als eine kooperativeInteraktion von kraftvollen Individuen, die sich selbst programmieren können, um ein freudvolles Leben zu schaffen. Der voll bewusste Geist kann die Natur (Gene) und die Erziehung (Umweltprogrammierung) übertrumpfen.
Bolivia
Psychosomatic Self-Healing via Constructive Conscious Thoughts
Our cells are listening to our thoughts
In der Psychologie liefert die duale Prozesstheorie eine Erklärung dafür, wie Gedanken auf zwei verschiedene Arten oder als Ergebnis von zwei verschiedenen Prozessen entstehen können. Oft bestehen die beiden Prozesse aus einem impliziten (automatischen), unbewussten Prozess und einem expliziten (kontrollierten), bewussten Prozess. Verbalisierte, explizite Prozesse oder Einstellungen und Handlungen können sich durch Überredung oder Erziehung ändern, während implizite Prozesse oder Einstellungen in der Regel einen langen Zeitraum benötigen, um sich durch die Bildung neuer Gewohnheiten zu ändern. Duale Prozesstheorien sind in der Sozial-, Persönlichkeits-, kognitiven und klinischen Psychologie zu finden. Sie wurde auch mit der Ökonomie über die Prospect-Theorie und die Verhaltensökonomie verbunden, und zunehmend in der Soziologie durch die Kulturanalyse.
Unsere Gedanken beeinflussen zelluläre Prozesse
Gedanken sind Energie.
Energie kann die Proteine der Zelle aktivieren oder hemmen und somit u.a. Neurotransmitter & Hormone produzieren.
Energie ist oft effizienter als exogene Chemikalien.
Ergo: Deshalb kann die Kraft des Geistes effektiver sein als Medikamente.
Der bewusste Verstand (System 1):
Kreativ
Kann positive Gedanken produzieren
Das Unterbewusstsein (System 2):
Gewohnheitsmäßig
Basiert auf Instinkten und gelernte Erfahrungen
Wiederholt alte Reiz-Reaktions-Verhaltens "Programme "
Mächtiger als der bewusste Verstand in Bezug auf die neurologischen Verarbeitungsmöglichkeiten
Placebo Effect Referenzen
Polich, G., Iaccarino, M. A., Kaptchuk, T. J., Morales-Quezada, L., & Zafonte, R. (2018). Placebo effects in traumatic brain injury. In Journal of Neurotrauma. https://doi.org/10.1089/neu.2017.5506
Skvortsova, A., Veldhuijzen, D. S., Pacheco-Lopez, G., Bakermans-Kranenburg, M., Van Ijzendoorn, M., Smeets, M. A. M., Wilderjans, T. F., Dahan, A., Van Den Bergh, O., Chavannes, N. H., Van Der Wee, N. J. A., Grewen, K. M., Van Middendorp, H., & Evers, A. W. M. (2020). Placebo effects in the neuroendocrine system: Conditioning of the oxytocin responses. Psychosomatic Medicine. https://doi.org/10.1097/PSY.0000000000000759
Geuter, S., Koban, L., & Wager, T. D. (2017). The Cognitive Neuroscience of Placebo Effects: Concepts, Predictions, and Physiology. Annual Review of Neuroscience. https://doi.org/10.1146/annurev-neuro-072116-031132
Linde, K., Fässler, M., & Meissner, K. (2011). Placebo interventions, placebo effects and clinical practice. Philosophical Transactions of the Royal Society B: Biological Sciences. https://doi.org/10.1098/rstb.2010.0383
Zhao, Y., Liu, R., Zhang, J., Luo, J., & Zhang, W. (2020). Placebo Effect on Modulating Empathic Pain: Reduced Activation in Posterior Insula. Frontiers in Behavioral Neuroscience. https://doi.org/10.3389/fnbeh.2020.00008
Weiterführende Referenzen zur dualen Prozesstheorie
Nuyens, F. M., & Griffiths, M. D. (2019). A dual-systems perspective on temporal cognition: Implications for the role of emotion. Behavioral and Brain Sciences. https://doi.org/10.1017/S0140525X19000311
Deutsch, R., & Strack, F. (2006). Duality models in social psychology: From dual processes to interacting systems. In Psychological Inquiry. https://doi.org/10.1207/s15327965pli1703_2
Evans, J. S. B. T. (2008). Dual-processing accounts of reasoning, judgment, and social cognition. Annual Review of Psychology. https://doi.org/10.1146/annurev.psych.59.103006.093629
Bolivia
The Evolution of Self-Consciousness
Free Will & Neocortical processes
Grundlegende Reflexe werden von Generation zu Generation in Form von Instinkten weitergegeben. Mit der Entwicklung größerer Gehirne und einer größeren Anzahl von Nervenzellen gewannen die Organismen die Fähigkeit, aus ihren Erfahrungen zu lernen. Diese Konditionierung wird im Gehirn fest verdrahtet und führt zu unbewussten Gewohnheiten. Bei den meisten Tieren prägt diese unbewusste Konditionierung die gesamte Gehirnaktivität. Menschen und einige andere Tiere haben eine spezielle Region des Gehirns (den präfrontalen Kortex) entwickelt, die mit Denken, Planung und Entscheidungsfindung verbunden ist. Dies ist höchstwahrscheinlich der Bereich des Gehirns, in dem sich das Selbstbewusstsein befindet. Der selbstbewusste Geist ist extrem leistungsfähig.
Jellyfish
Massmedia is genotoxic
Break out of the matrix!
Become a programmer and (re)design your self.
Der Informationsfluss im aktuellen Verständnis der Biologie beginnt mit einem Umweltsignal, geht dann zu einem regulatorischen Protein und geht erst dann zur DNA, RNA, und schließlich wird ein Protein kodiert. Dies ist das Gegenteil der bisherigen Annahme, bei der die DNA der (deterministische) Treiber war.
Jellyfish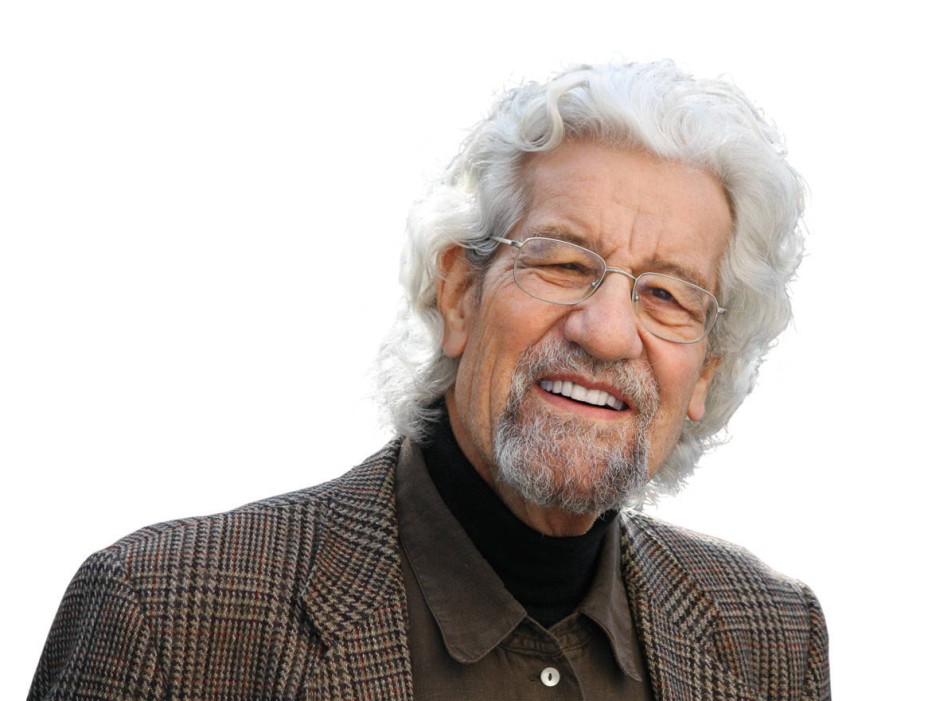 Prof. John Archibald Wheeler, der archetypische Physik-Poet
Wheeler (*1911; †2008) war ein US-amerikanischer theoretischer Physiker und zuletzt emeritierter Professor an der Princeton University.
It from bit
John Archibald Wheeler formulierte aus seiner unitarischen Grundhaltung heraus fünf grundlegende Fragen, die über die Physik hinausreichen und die er als "wirklich große Fragen" (really big questions) bezeichnete:
Wie kommt es zu dem, was existiert? (How come existence?)
Warum gibt es Quanten? (Why the quantum?)
Haben wir teil am Universum? (A participatory universe?)
Was führt zur Bedeutung? (What makes meaning?)
Besteht das Seiende aus Information? (It from bit?)
Siehe auch:
Barzegar, A., Shafiee, A., & Taqavi, M. (2020). "It from Bit" and Quantum Mechanics. Foundations of Science, 25(2), 375–384. https://doi.org/10.1007/s10699-019-09644-1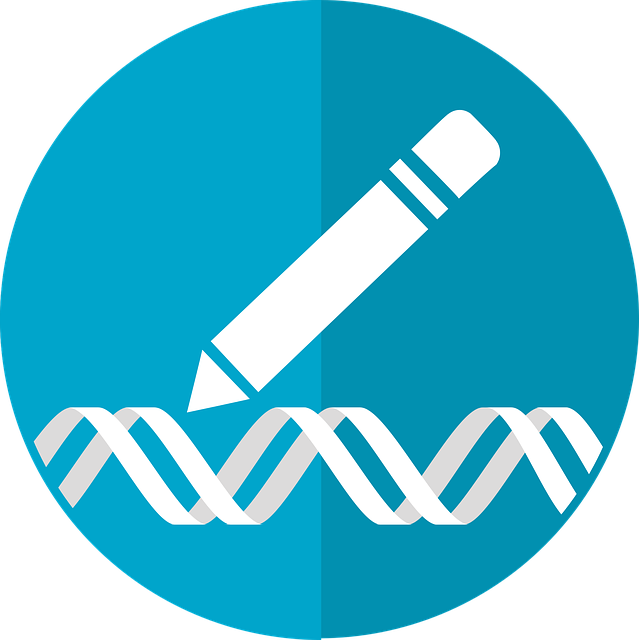 "As a net is made up by a series of knots, so everything in this world is connected by a series of knots. If anyone thinks that the mesh of a net is an independent, isolated thing, he is mistaken. […] and each mesh has its place and responsibilities in relation to other meshes." ~
Buddha
---
Epigenetics & Yoga

Webdesign and user experience created with ♥ by Christopher B. Germann (PhD, MSc, BSc / Marie Curie Fellow)